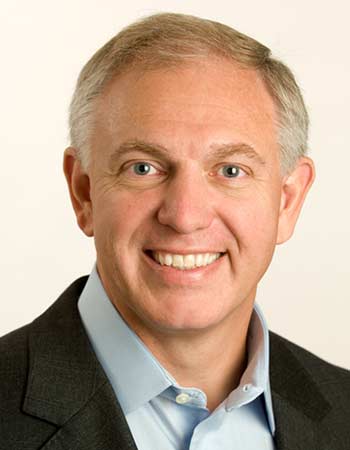 Dan Bradbury is a Life Sciences Executive with over 30 years of experience creating and implementing strategies that transform businesses, bring novel medicines to market and maximize shareholder value. He is the Managing Member of BioBrit, LLC, a Life Sciences Consulting and Investment Firm.
Dan is the former President, Chief Executive Officer and Director of Amylin Pharmaceuticals, a biopharmaceutical company based in San Diego, CA, focused on metabolic diseases. During his 18-year tenure at Amylin, the company launched three first-in-class medicines, including the first once-a-week therapy to treat diabetes and was listed on the Nasdaq 100. He served as Amylin's Chief Executive Officer from March 2007 until its acquisition by Bristol-Myers Squibb Company for $7 billion in August 2012. Before joining Amylin, Dan worked in marketing and sales roles for ten years at SmithKline Beecham Pharmaceuticals. He serves on the board of directors of Biocon Limited (NSE: BIOCON), BioMed Realty (NYSE: BMR), Corcept Therapeutics (NASDAQ: CORT), Geron Corporation (NASDAQ: GERN), Illumina, Inc. (NASDAQ: ILMN), Castle Biosciences, Inc. (Private), DiaVacs (Private), Freedom Meditech, Inc. (Private), Liquid Grids, Inc. (Private), Microdermis, Inc. (Private), Profil Institute for Clinical Research (Private), Renova Therapeutics (Private), Sensulin, Inc. (Private) and Troia Therapeutics, Inc. (Private). He also serves on the board of the Riecken Community Libraries, the board of trustees of the Keck Graduate Institute, the Investor Growth Capital Advisory Board, the BioMed Ventures Advisory Committee and the University of California San Diego's Rady School of Management's Advisory Council.
Dan received a Bachelor of Pharmacy from Nottingham University and a Diploma in Management Studies from Harrow and Ealing Colleges of Higher Education in the United Kingdom.
"I met Allen Andersson in 1999 through his investment in Amylin Pharmaceuticals and may years later I had the opportunity ot visit the Riecken Libraries in Guatemala and Honduras. It was truly amazing to witness first hand he powerful impact the libraries had on the communities they served. I am excited to be a member of the Board and I am committed to make an impact toward furthering the cause of an organization dedicated to empowering people through providing them with access to information and technology."