Community Libraries
Community Libraries
in Central America…
Opening Minds
Opening Minds

to a


World of Infinite Possibilities
Connecting
Connecting

Central American Communities
to Each Other and to the

World
Providing Safe Choices
Providing
Safe Choices
in a Challenging World
Preparing
Preparing

a Generation
of Central American

Leaders
Building
Building

Capacity for
Democracy and

Prosperity

For more than 20 years, Riecken Community Libraries has been bringing access to information and programs to poor rural areas of Central America through a growing network of over 60 dynamic community libraries.
Offering books, programs relevant to the needs of the communities being served, and access to technology whenever possible – Riecken libraries connect people in Honduras and Guatemala to each other and to the world. They help prepare a generation of local leadership. And they open minds and imaginations to a world of possibilities otherwise inaccessible to these underserved communities.
The results of our work? Engaged, growing communities which are building the capacity for prosperity and democracy.
The Riecken Community Library Model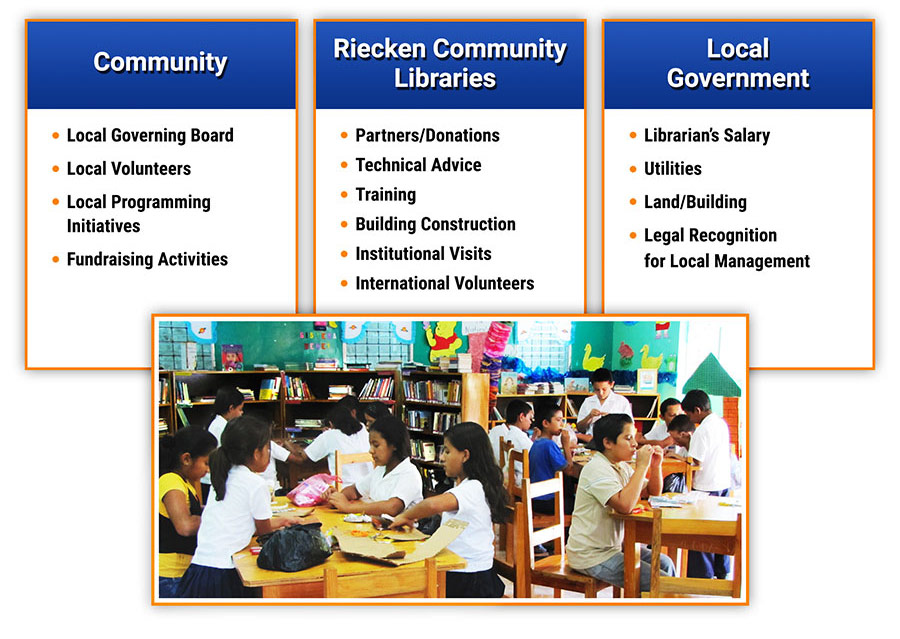 What Makes Our Libraries Different?
Riecken Community Libraries are true partnerships requiring local community and municipal investment and resources, supported by Riecken resources, staff and volunteers. This collaboration results in sustainable impact and long-term success.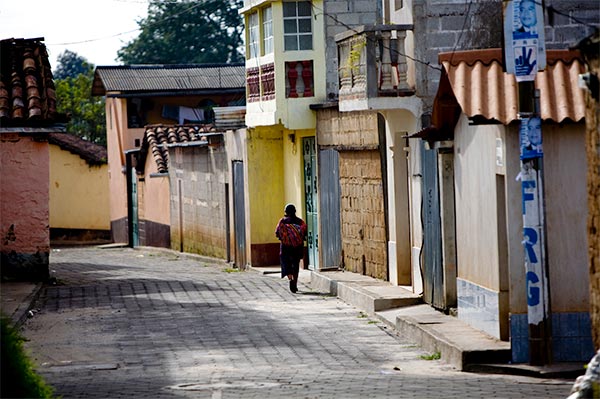 Where We Work
With the majority of Hondurans and Guatemalans living in poverty, our work there is cut out for us. There are currently 63 Riecken Community Libraries in our network, all in rural, underserved and often remote villages and towns.
Our Library Network is Growing
With the support of generous funding partners, 2023 and 2024 will see the addition of four new libraries in Guatemala. These are exciting times for our communities, volunteers, and staff!
Recognition for Innovation and Sustainability
The Riecken Foundation is pleased to be named a Best Practice Honoree in the 2019 Library of Congress Literacy Awards! This prestigious award, honors organizations doing exemplary, innovative and replicable work, and spotlight the need for communities worldwide to unite in working for universal literacy.